The Pursuit Of Perfection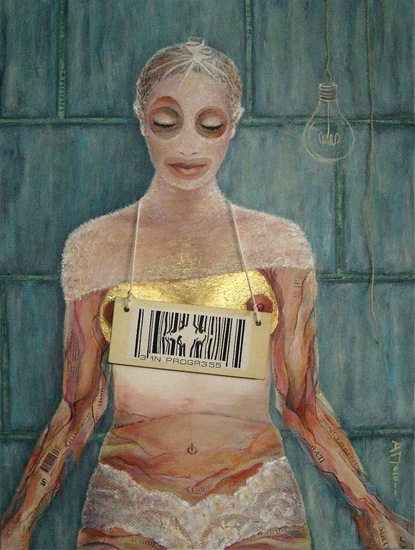 80 x 60 cm, © 2011, prijs op aanvraag
Tweedimensionaal | Schilderkunst | Mixed Media | Op doek
THE PURSUIT OF PERFECTION Is onze perceptie over schoonheid veranderd? Hoe kijken we naar onszelf, vergelijken we met anderen? Onze onzekerheid en de behoefte, of is het angst, voor verandering en de prijs die we betalen...(november blog) 'Beauty is in the eye of the beholder' (nog geen mooie vertaling voor gevonden...) O.a. met hout, bladgoud, stukjes F.T krant, op doek.